Band Biography

Grupo Excito is dedicated to the preservation of the Tejano music genre. The Band is versatile and can perform a well rounded mix of Tejano, Ranchera, Cumbia, Corrido, Polka, Ballada, and Country rhythms in a seemingly non-stop fashion for hours. The Band brings a multi-generational, refined, musical style, bridging the gap between young and old, with over 100 years of combined musical experience. The group is led by Roel Rodriguez, a self-taught musician, who founded the group in 1992. Roel has traveled across the country and has performed for audiences in Ohio, Oklahoma, Florida, and Oregon. He grew up in the music scene where his father Lupe "Wally" Rodriguez introduced him to Conjunto music traveling for over 10 years playing the Conjunto/Regional music circuit near Houston.

Grupo Excito's first CD 'Emociones' has 8 tracks written and arranged by Roel Rodriguez, and Ray Guajardo, who plays Bajo Sexto, focusing on the emotional aspects of the Tejano lifestyle, love, family, and hardship on the road. One of the CD's most moving tracks is "Te Lo Vuelvo A Repetir", a high energy "Conjunto" style Ranchera, arranged by Grupo Excito, and written by Freddie Martinez Jr. 'Emociones' also features a great revival of "Demasiado Tarde" done in a high energy ranchera style with female vocalist Christina Ballejo.

Grupo Excito has started work on their second CD, which will feature a return to the roots of Cumbia, Bolero, and Corridos, stay tuned for release...

Roel Rodriguez-Accordion, Keyboard, Vocals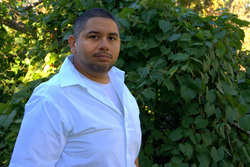 Roel co-founded Grupo Excito in 1991 with his father. Roel is from Wharton, TX and works as a software developer for an automation and controls company. His musical influences include his father, David Lee Garza Y Los Musicales, Roberto Pulido Y Los Classicos, and Los Dos Gilbertos. Being around musicians as he grew up, it was no accident that he followed the call. First running sound fro a local conjunto when he was 13, he began learning how to play the drums, then the bass guitar. With these first steps, he has continued to learn to play more instruments which now include the guitar, keyboard, and accordion. Through the years, he as assumed the duties as needed for the band, moving from sound engineer to bassist, pianist, accordionist, and vocalist. Roel currently also serves as the recording engineer at the Grupo Excito recording studio.
---
Christina Ballejo-Lead Vocals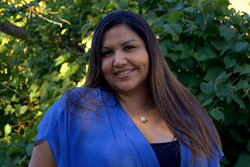 Christina joined Grupo Excito in 1998 as the lead vocalist. Christina is from Wharton, TX and is a sales representative. Her musical influences include Little Joe, Selena, Mariah Carey, and Reba McEntire. She developed a taste for Tejano while singing with her High School choir. The success of other female artists in the genre inspired her to pursue a future in music. She is joined by several relatives in her family who are also musicians, and she is strengthening her talents by studying to play piano and percussion.

---
Ramon Barron-Drums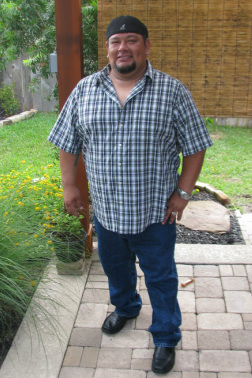 Ramon Barron III was born in Raymondville, TX. He has been playing drums since the age of 7 and cut his first album at age 9 with his dad, Ramon Barron JR, who was a popular accordionist and vocalist for many years. Ramon gives full credit to his father for giving him the knowledge for music and experience in the music business. Ramon has performed with Los Kasinos De Cecilio Garza, Wally Gonzales, El Conjunto Alegre, Los Gavi Pavos, and Grupo Vandido Y Snowball. He is also known as Tejano Power Jam from Needville, TX, as a DJ for 13 years. His favorite music is from Ruben Vela, Steve Jordan, and Siggno. For fun, Ramon likes spending time with family and friends, and watching his beloved 49ers on Sunday.


---
Wally Rodriguez-Bass Guitar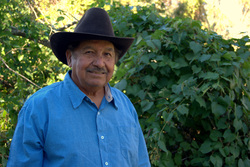 Guadalupe "Wally" Rodriguez co-founded Grupo Excito in 1992 after deciding to make the jump from conjunto to tejano music. He started his music career playing in the ranches of the Rio Grande Valley with a close friend. In 1957 he joined with, the then 12 year old, Oscar Hernandez as lead vocalist in a new conjunto. In 1958, he joined Los Tres Ases de Ricardo Guzman again as lead vocalist, then started playing the newly developed Electric Bass Guitar developed by Fender Guitars. After a short stint with Gilberto Garcia of Los Dos Gilbertos he joined Ernesto Guerra y El Conjunto Del Valle under the Falcon Records label. He also performed on many recordings as a studio musician with Falcon Records. In 1965, he joined with Mague Casares Y Su Conjunto to form a new band under the Bego Records Label (founded by Paulino Bernal). This new conjunto had much success in the next few years, that took them on several national tours. In the middle of one of the tours, Wally decided to leave Texas, and moved to Ohio. The cold winters and long distance from family forced him back to Texas in 1978. Settling near Houston, he joined with a local conjunto for 10 before deciding to start his own Tejano band named Grupo Excito.
---
Jorge Hernandez-Percussion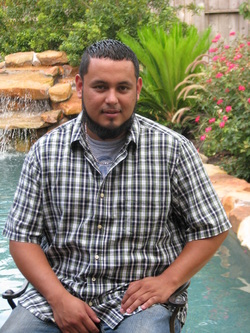 Jorge, aka DJ Cookie has taken the role of auxiliary percussionist. His musical background is Tejano and Norteno. Jorge grew up as a local DJ playing at local festivals and events in the Houston area. His greatest talents include performing and motivating the audience, and his love of Tejano music led him to Grupo Excito. He has also taken on the role of public relations, and is his new duties include handling merchandise and promotions.
---
Fernando Cruz-Lead Guitar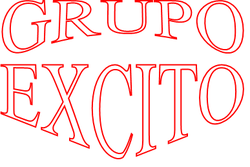 Under construction

---